Perhaps right now, you are wondering:
Why in the world can't I just meet—the one?
If so, you may want to read:
LIPSTICK ON MY TEACUP
a few famous men & one true love
release date TBD… coming soon!
♥ ♥ ♥
* MARIO VAN PEEBLES *
* LIONEL RICHIE *
* STEVIE WONDER *
* RAY PARKER, JR. *
were all wonderful!
BUT…
***** DARLING, I'VE GOT SOME NEWS! *****
They were NOT my Prince Charming!
it's a memoir!
♥ ♥ ♥
LIPSTICK ON MY TEACUP is an engaging, upcoming book about romantic love, or lack thereof, and relationships. The memoir has several laugh-out-loud moments, combined with true lessons in dealing with the pain of loves disenchantment. LIPSTICK ON MY TEACUP is an informative, entertaining, fun… at times spicy, and perhaps even shocking read. Valerie writes flowery, I mean conversationally, as if you're having a cup of tea together or sharing a bottle of Champagne, while delighting in the juicy secrets of a romantic dreamer, once involved with a few internationally known megastars. This story has never been told!
That is—until now…
♥ ♥ ♥
Although each one of these four men: Mario, Lionel, Stevie, and Ray, expressed these three words to me, as I expressed to them, "I love you"—still, the one thing I wondered was:
Oh my! Why in the world are we smooching?
You are not my Prince Charming!
You see, as a little girl, Cinderella, my favorite fairy tale, was on television in my house, too. Some people meet their true love at first sight and they live happily ever after. How beautiful! How sublime. And then there are those like me; we navigate through our romantic journey, all along, dreaming of the one real love, you know, like what Cinderella got! We meet people who perhaps could be the one, only to realize at some point, that clearly, they are not. So, what do romantic dreamers do? We keep dreaming… We might even kiss another frog.
Coming from a prominent family background didn't prevent me from making the same old love blunders that have been made for centuries—way before me. After all, love doesn't care about who you are, where you're from, what you have, or when you've arrived…
Life is filled with lessons, especially lessons of love. As I share my romantic journey, my hope is that perhaps someone can learn from my reflective view of personal love blunders made with men who have been a part of my life.
Many of us have lessons of love to learn; I just learned mine, from them.
♥ ♥ ♥
So beautiful people, let me tell you…
Mario Van Peebles had a fun sense of humor; he could even laugh at himself.
 Lionel Richie always called.
"Hello?"  Yup, it's Lionel, and it's me, he was looking for… He'd say: "I'm on my way!"  Me: "Okay!"

Sometimes, we'd cruise along the ocean and talk, laugh…
Stevie Wonder was so lovable! He made me feel like I could be in… paradise?
Well, if you've got the love blues, and they're haunting you—who's a girl gonna call?
Why of course, my dear ol' friend… Ray Parker, Jr.
 Ghostbusters!
♥ ♥ ♥
Oh sure, throughout my memoir, there are moments that I've written with a playful, lighthearted & flowery flair. Other moments—well. Anyway…
Yes, they were very nice people, though. By the way, I have never been a two-timer; I am loyal-by-nature. So of course, my relationship with each of them were during different times… just want to make that clear, lol.
I must also tell you this, like the title of Stevie Wonder's love song, "You've Got It Bad Girl"—well, I thought I had it bad for Lionel. With Stevie, wow, I had it really bad. That is—until I met…
George!
When you read the secrets of a romantic dreamer, as only told in LIPSTICK ON MY TEACUP, you too, may come to realize exactly where True Love is…
♥ ♥ ♥
We all have a story; this one is mine.
This ain't no third party, baby!
It's no fairy tale either.
I believe in Prince Charming, though…
It is my pleasure to invite you to come and turn the pages of my highly anticipated memoir:
LIPSTICK ON MY TEACUP
a few famous men & one true love
A Classic Love Story
well, kind of…
it's a memoir!
the secrets of a romantic dreamer
Vsecrets
♥
about the author
Valerie is a native of Washington, D.C. She worked in production on the acclaimed films: New Jack City, directed by Mario Van Peebles, Jungle Fever and Malcolm X, both directed by Spike Lee. She also worked in production on the music videos: "I'll Give All My Love To You" by Keith Sweat, "Let's Chill" by Guy, "Hey Mr. D.J." by Zhané, and a few others… She worked at Billboard Magazine and Amusement Business (A Billboard Publication). Valerie also worked at Black Entertainment Television (BET) in D.C. as a freelance Associate Producer, Eddie Murphy Productions, Inc. as an Executive Assistant, and she worked in Corporate America for five years.
Perhaps right now, you know someone who is  wondering:
Why in the world can't I just meet—the one?
If so, they may want to read:
LIPSTICK ON MY TEACUP
a few famous men & one true love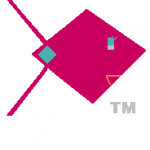 Thank you so much for visiting, come back soon!
Copyright © 2019 by Valerie H. Smith. All Rights Reserved.